Five Sisters Blues Cafe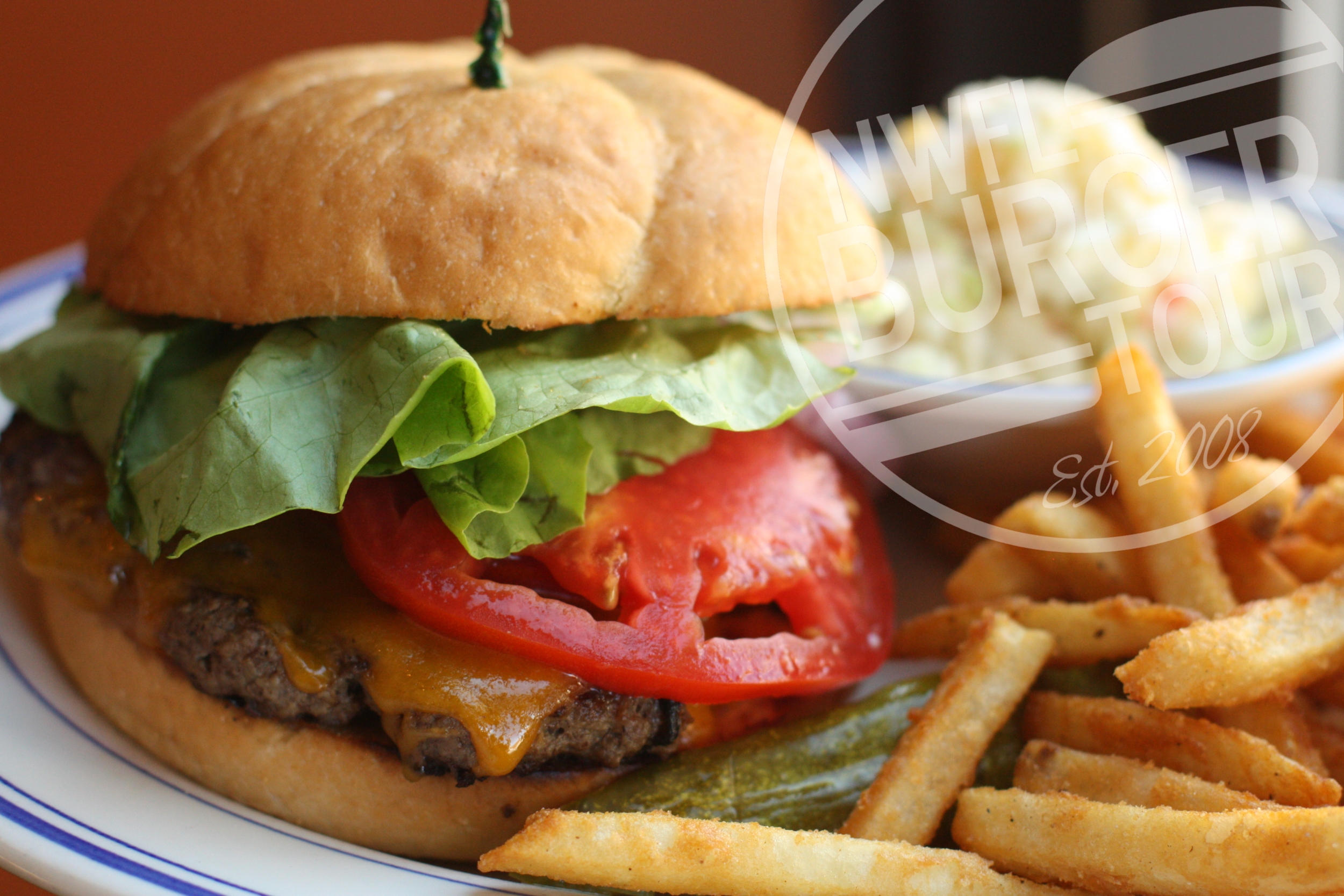 Five Sisters Blues Café on Devilliers Street has become quite the hot spot in Downtown Pensacola.
They're known for "soulful flavors and soulful music."  More specifically; for making delicious fried chicken and waffles, pot roast, fried okra and cornbread so good- it made our Yankee wish he were born in the South.
The food here is amazing and the atmosphere is electric.  The sound of soulful blues music radiates out the front door and down the street, along with the delicious aroma of great southern cooking. 
This is the type of place where you can visit with friends without realizing you sat there for 2 hours, at 16 pieces of cornbread and drank an entire pitcher of their mint sweet tea.
If this were the Northwest Florida Fried Chicken Tour- we would crown a winner TODAY.
The Northwest Florida Cornbread/Fried Okra/Black Eyed Pea Tour? Look no further.  This place wins.
But, as you know; this Tour is all about the beef.
When we heard the Five Sisters were cooking up burgers three doors down from one of the best burgers in this hemisphere (Blue Dot) we thought they must be crazy.  We had to check it out.
The burger at Fiver Sisters is described on their menu as "The Five Sisters' version of CJ's famous GOB."
CJ's has been turning out great burgers on West Garden St. for years, but we were surprised to see the Sisters compare their burger to another local favorite.
The burger is available in a ¼ lb, ½ lb. and a 1lb. double ground Angus chuck patty.
Upon ordering- you're asked if you'd like your burger cooked "Well or Medium Well?"
Rare, Medium Rare (even Medium) aren't options for you bloodthirsty burger vampires.
That led to much feedback that read "Too dry" and "overcooked."
The beef has good flavor and crumbles nicely as you eat it, but was labeled dry by most and bland by some.
The burger holds up well and the bun is substantial enough to avoid breaking down as you eat it.
The tomato was one of the finest we've had- a beautiful red, cut thick and applied generously.
The cheese was called visible but not "tasteable." Yes, that is a made-up word.  The cheese was melted nicely and looked delicious, but so mild in flavor that it went unnoticed.  The bun was considered a bit heavy by some, but soft enough to be praised by other Panel Members.
The Five Sisters burger finished with a final score of 7.28 which puts it just behind The Grand Marlin Burger.
The bottom line is; if you're down on Devilliers and you want a burger- get a Blue Dot.
If you're on Devlilliers and you're in the mood for live music and amazing southern classics- hit the Five Sisters Blues Café- you'll be glad you did.  Check it out, let us know what you think.
Then check back next week as the NWFL Burger Tour rolls on.