Jerry's Drive In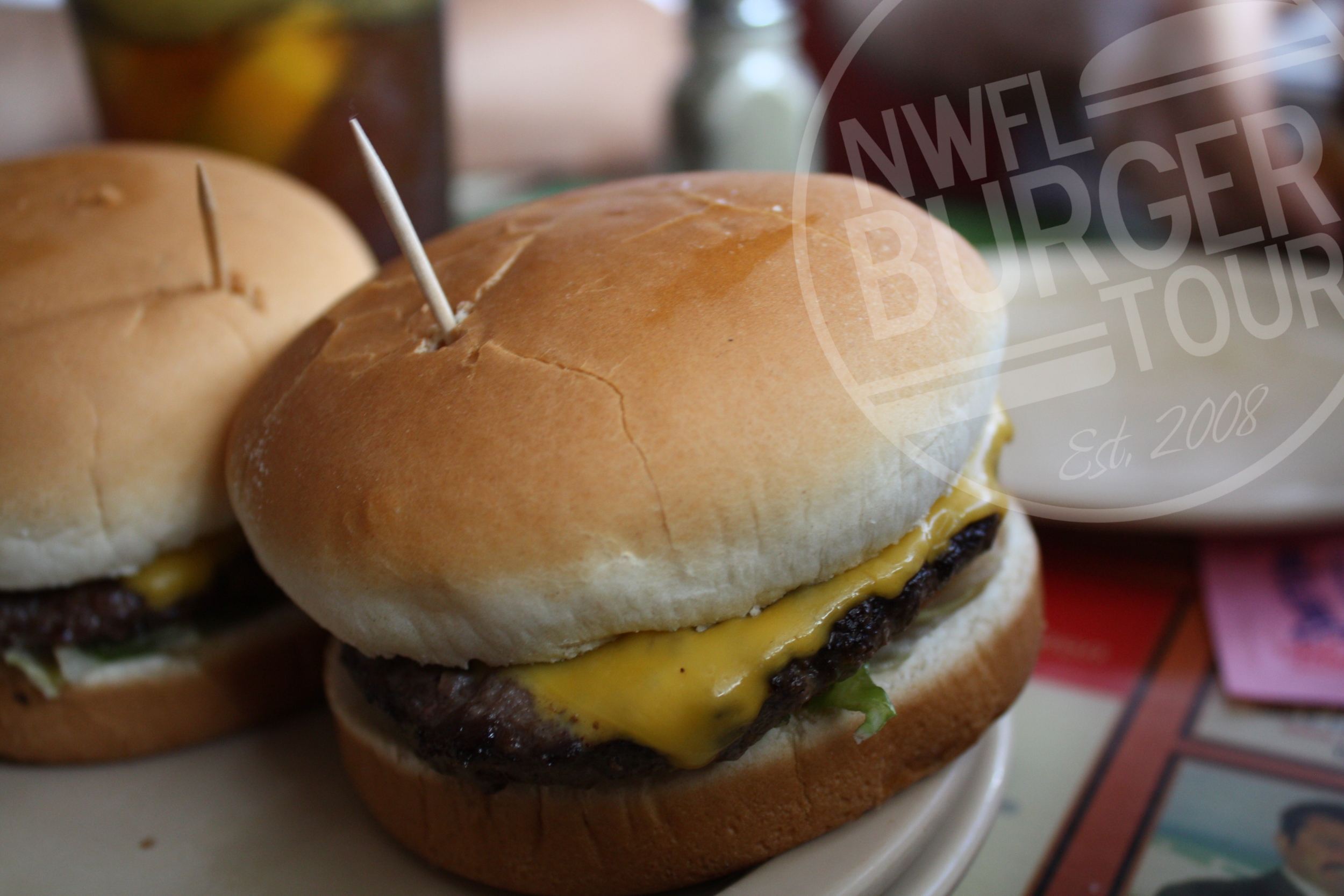 When you think about landmarks in the Pensacola area, one that will always come up is Jerry's Drive-In. If you're looking for a great place to meet friends for good food, good drinks and a great friendly atmosphere, look no further than the freshly remodeled Jerry's Drive-In, a local tradition since 1939.
The menu boasts such a wide variety of local tasty treats; it is hard to decide what to order. From a fried mullet or oyster sandwich to the chicken gizzard basket, you can always chase it down with a side of gravy fries or fried okra. Several of our tour members enjoyed an order of fried pickles with their cheeseburger on this trip. But, whatever you choose, don't forget to get a famous Jerry's chocolate milk-shake to finish it off!
When you eat at Jerry's Drive-In, somehow just being in that building makes the food taste better! Finding a parking spot at lunch time is well worth the wait for the atmosphere at Jerry's. Whatever sports team you follow, you are sure to find some window coverings or posters or picture with one of your favorite teams or local athletes on it on the walls here. The friendly staff makes you feel right at home and the ESPN coverage everywhere you look makes it feel like you're in your own personal man-cave.
But let's get real, we didn't visit Jerry's for the chicken livers, milk shakes, or the ESPN highlights, we were there to check out one of the Pensacola areas best known dives, to try out their cheeseburger!
The Burger at Jerry's is inexpensive at $ 2, but when it arrives you can understand the economics here. It is a very small burger, and most tour members needed to order a couple of these to actually get filled up. It seems Jerry's is counting on you filling up with a milk shake and some gravy fries to make up for the size of the burger. (We definitely recommend ordering the double bacon cheeseburger, if you go for a burger!)
The bun got the best remarks overall. It is small, but fresh and is proportionate to the beef. The patty is relatively thin and not much flavor. The cheese is good, but some tour members complained that there wasn't enough of it. Finally, the veggies were lacking in flavor and freshness.
One of the hardest things about eating a different, delicious burger every week is the fact that when scoring each burger on the same scale, we find out that some burgers are just out of their league. Sadly, most of our positive comments about Jerry's came from the side items the tour was devouring.
The "hangout" factor received a perfect 10, but the burger came back with a pretty low score at 5.73. The strangest thing about the low score is that Jerry's Drive-In still has a way of making you want to come back for more.
So, after your next kickball tournament, have the whole team swing by Jerry's for some great fried goodness and a real good time! But if you're looking for the areas best burgers, check back in next week as the NWF Burger Tour rolls on.