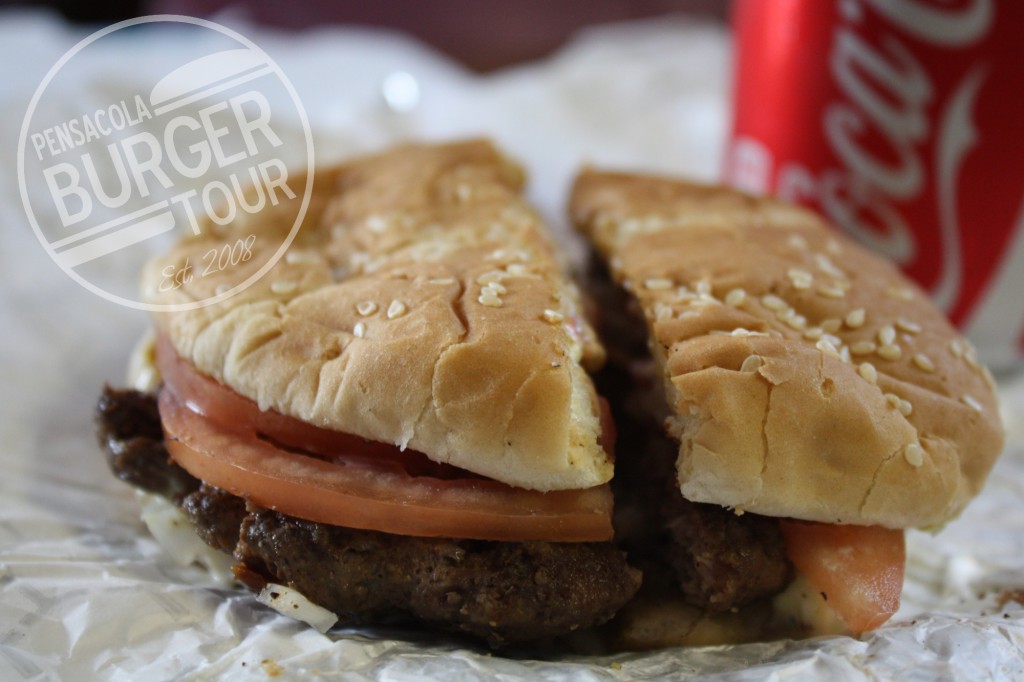 Blue Dot
310 North De Villiers Street Pensacola, FL
Hamburger: $5.58
Things are changing downtown on Devilliers Street.  Escambia County has added sidewalks, roadway improvements, street lamps, brick pavers, and new sod; it's actually quite nice.
Even the Blue Dot has a fresh coat of paint- the once drab blue is now an upbeat royal blue inside and out.
Somethings however haven't changed.  For example- it's 11:00am and there's a line of customers forming outside the door of the freshly painted Blue Dot.
The Blue Dot is the Pensacola Burger Tour's defending champion and has become legendary in Pensacola burger lore.
So, we waited patiently in line to find out if anything has changed inside the brown bag.
In a few short weeks the Top 4 Burgers in Pensacola will square off in a head to head competition for this year's crown.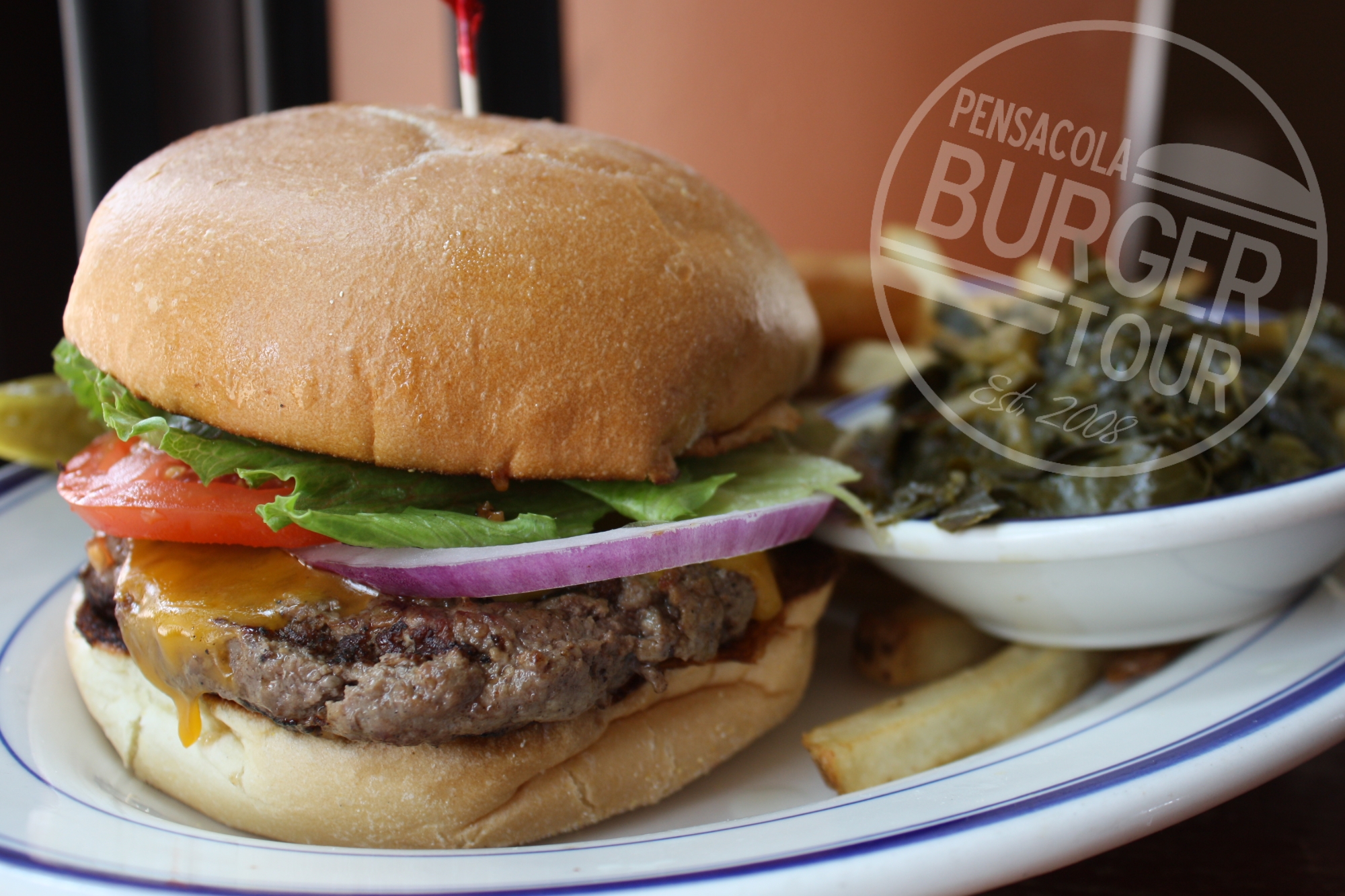 Five Sisters Blues Cafe
421 W Belmont St, Pensacola, FL 32501
1/2 lb. Good Ol' Burger $8.50
If you live in Pensacola and you haven't visited the Five Sisters Blues Café, we have two words for you. Why Not!?
Imagine BB King, Starbucks and the best fried chicken you've ever had- all in one place.  Boom– Five Sisters Blues Cafe.
With a soulful vibe and menu chock-full of Creole and Caribbean flair; this Café is the perfect place to sit back, relax and have dinner with a group of friends. The rustic brick walls and jazz décor will have you longing for a trip to the New Orleans French Quarter for beignets and a cup of coffee. Sure the live music here is great- but as you know- we aren't here for the Blues band- we're here for one thing- the beef!