The Coffee Cup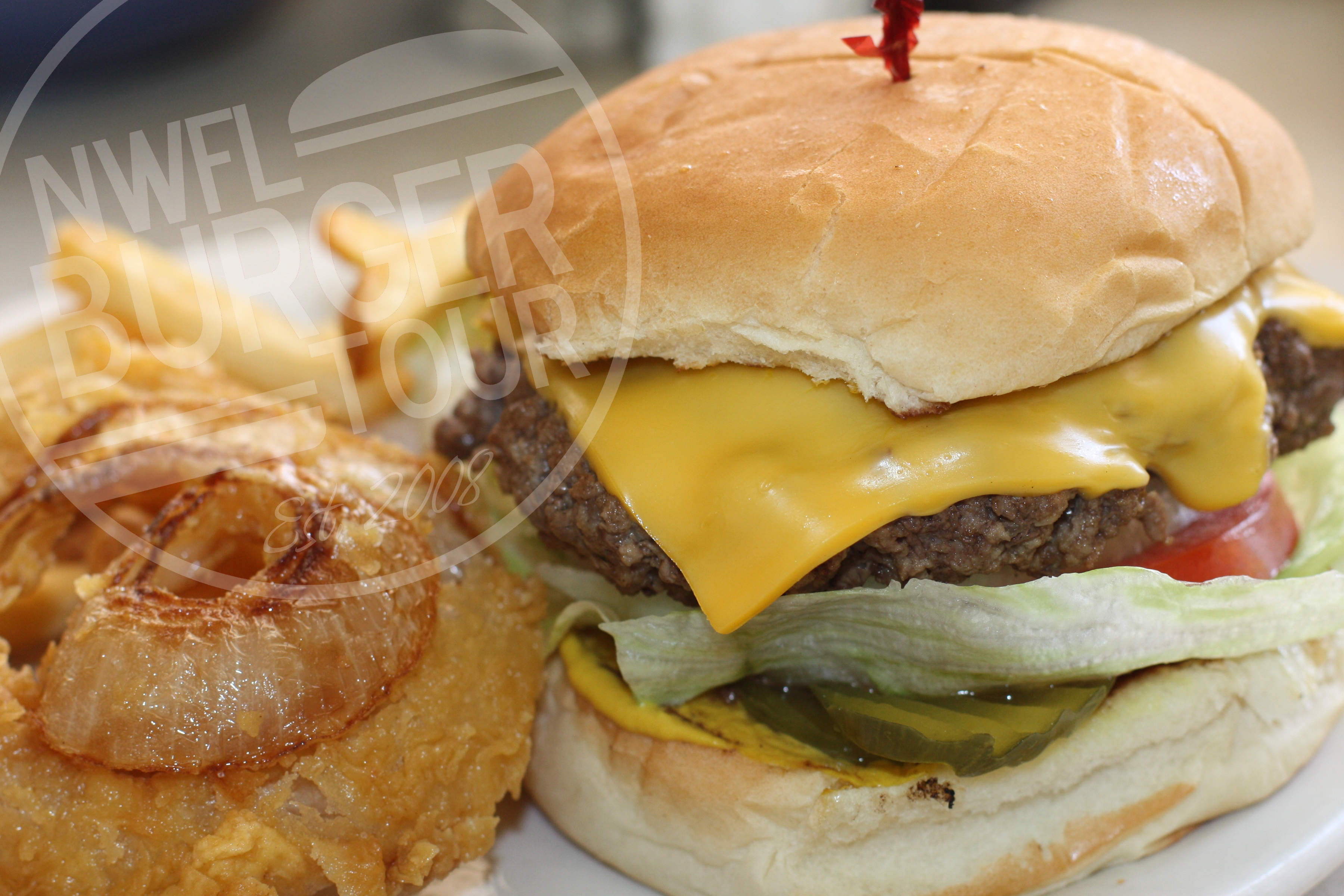 The Burger Tour remains dedicated to scouring Northwest Florida in search of the area's the best burger.
We've made an effort to visit every spot our followers have recommended; bowling alleys, diners, five star restaurants and roadside stands.
Last week we sampled a burger from a dinner-only seafood restaurant.  So, this week we dropped in on a breakfast and lunch only spot in Downtown Pensacola; The Coffee Cup.
Several followers have told us how great the Coffee Cup burger is, so we had to check it out.
The Coffee Cup is a Pensacola landmark.  It's everything cool the Waffle House wants to be; small, friendly, inexpensive, and a great place to enjoy a home style breakfast with friends and family.
Similar to the Waffle House; It's a place that smells like eggs and bacon.  You walk in and instantly know you should order the onion rings.  Also, you get the feeling you should avoid using the restroom.
Something about the Coffee Cup makes you want to stay a while, read the newspaper and enjoy your breakfast.
When we learned that the patties here and formed by hand each day- we were thrilled.
When we learned they're ALL cooked WELL, we were disappointed.
(A little pink isn't going to kill you, folks.)
Despite the well done mandate, the patty still received high marks from our Panel.  It was considered by most judges to be the burger's best feature.
Others considered the burger's finest attribute to be the two slices of American cheese that are melted perfectly over the patty.
The produce here was average, but the tomatoes did receive high marks.
The bun is somewhat average, considered bulky by some and "serviceable" by others.
In all the burger finished with a final score of 7.61 which is good, but not good enough to make it the best burger in all of Pensacola.
Check it out and see what you think.  Order the onion rings and let us know.
Then check back next week as the NWFL Burger Tour rolls on.